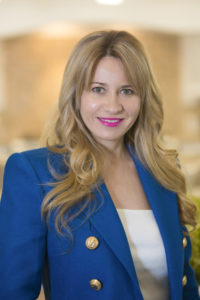 Irina Norcross – Team Leader American Dream Group
About Irina Norcross
Irina Norcross – Team leader for American Dream Group.
About Irina: Irina is a dynamic, highly motivated salesperson who thinks out of the box.
Her scope of clients has spanned the globe, working with people from many other countries and cultures,
has helped her to develop a solid blend of analytical skills and creativity that assures that she finds a solution for every situation.
Irina Norcross holds designation and certificates:
Graduate, REALTOR® Institute, only 9% of realtors in Texas have this certificate. One of the most profound and complex courses and which include 3 blocks: "Real Estate law", "Real Estate Marketing", Real Estate Brokerage "
"New home Sales Agent certification"
Personal info :
Born in Ekaterinburg,Russia
MBA graduated in 2000
Married to John Norcross in 2004
Resident of Frisco from 2007