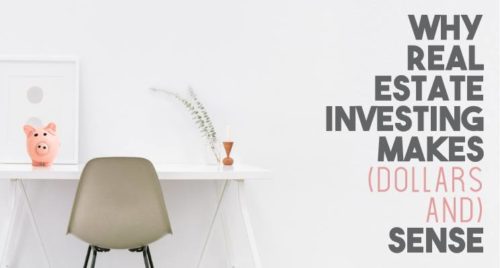 TYPES OF REAL ESTATE INVESTMENTS
While there are numerous ways to invest in real estate, we're going to focus on three primary ways average investors earn money through real estate. We touched on several of these already in the previous section.
Remodel and Resell
HGTV has countless "reality" shows featuring property flippers who make this investment strategy look easy. Commonly referred to as a "Fix and Flip," investors purchase a property with the intention of remodeling it in a short period of time, with the hope of selling it quickly for a profit.
This is a higher-risk tactic, and one for which many of the real estate "gurus" we talked about earlier claim to have the magic formula. They promise huge profits in a short amount of time. But investors need to understand the risks involved, and be prepared financially to cover additional expenses that may arise.
Luckily, an experienced real estate agent can help you identify properties that may be good candidates for this type of investment strategy… and help you avoid some of the pitfalls that could derail your plans.
Traditional Rental
One of the more conservative choices for investing in real estate is to purchase a rental property. The appeal of a rental property is that you can generate cash flow to cover the expenses, while taking advantage of the property's long-term appreciation in value, and the tax benefits of investing in real estate. It's a win-win, and a great way for first-time investors to get started.
And according to the U.S. Bureau of Labor Statistics, rents for primary residences have increased 21.9 percent between 2007 and 2015 as demand for rental units continues to grow.1
Short-term Rental
With the huge movement toward a "sharing economy," platforms that facilitate short-term rentals, like Airbnb and HomeAway, are booming. Their popularity has spurred a growing trend toward dual-purpose vacation homes, which owners use themselves part of the year, and rent out the remainder of the time. There are also a growing number of investors purchasing single-family homes for the sole purpose of leasing them on these sites.
Short-term rentals offer several benefits over traditional rentals, which many investors find attractive, including flexibility and higher profit margins. However, the most profitable properties are strategically located near popular tourist destinations. You'll need an experienced real estate professional to help you identify the right property if you want to be successful in this highly-competitive market.
DOES REAL ESTATE INVESTING SOUND TOO GOOD TO BE TRUE?
We've all heard stories, or maybe even know someone, who struck it rich with a well-timed real estate purchase. However, just like any investment strategy, a high potential for earnings often goes hand-in-hand with an increase in risk. Still, there's substantial evidence that a well-executed real estate investment can be one of the best choices for your money.
Purchasing a home to remodel and resell can be highly profitable, as long as you have a trusted team in place to complete the remodel quickly and within budget … and the financial means to carry the property for a few extra months if delays occur.
Or, if you buy a house for appreciation and cash flow, you can ride through the market ups and downs without stress because you know your property value is bound to increase over time, and your expenses are covered by your rental income.
In either scenario, make sure you're working with a real estate agent who has knowledge of the investment market and can guide you through the process. While no investment is without risk, a conservative and well-planned investment in real estate can supplement your income and set you up for future financial security.
If you are considering an investment in real estate, please contact us to set up a free consultation. We have experience working with all types of investors and can help you determine the best strategy to meet your investment goals.
Sources:
Bureau of Labor Statistics Consumer Expenditure Survey Annual Report – https://www.bls.gov/opub/reports/consumer-expenditures/2015/home.htm
S&P Dow Jones Indices Press Release –
https://www.spice-indices.com/idpfiles/spice-assets/resources/public/documents/574349_cshomeprice-release-0829.pdf?force_download=true
Durden, T. (2016 November 29). US Home Prices Rise Above July 2006 Levels, Hit New Record High [blog post] ZeroHedge –
http://www.zerohedge.com/news/2016-11-29/us-home-prices-rise-above-july-2006-levels-hit-new-record-hig
h